Tying Together
Communities & Healthcare
Savoy Life is a virtual healthcare platform bringing high-quality health and compliance support services to the long-term care industry.
Join Waitlist
Powering Comprehensive & Coordinated Care
We provide operator-centered compliance and move-in support that empowers community managers and caregivers to deliver resident-centered care.
Our Services
Our virtual care solutions help adult family homes and assisted living communities bridge critical healthcare gaps, streamline operational workflows, improve compliance adherence, and increase the quality of life for residents who call these establishments home.
Savoy On Demand
Move-In, Assessment & Planning, and Compliance Services
Seamlessly welcome new residents to your community and streamline the completion of paperwork with on-demand support services.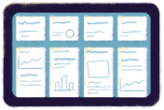 Savoy Clarity
Health Monitoring to Minimize Risk
Rely on our remote health monitoring devices to detect health risks and connect residents with a Savoy Life nurse to address issues as they arise.
Savoy Care
Pairing Communities with Care Managers
Our virtual concierge helps coordinate the care of your residents and match them with specialized providers to receive attentive and personalized care.
Are you an operator, owner, or executive of a residential care community? We are committed to building the solutions that you and your residents need.
1. Join Our Waitlist
Build your profile on our site by joining our waitlist and telling us about your community's needs. We will notify you when Savoy Life becomes available in your area.
2. Intake Call
As soon as Savoy Life's services are available near you, we will schedule a call to further discuss the needs of your community so we can understand how to best support you, your staff, and your residents.
3. Service Selection
We will work with you to select the services that best align with the healthcare and compliance needs of your community.
4. Community Integration
We will partner with you to integrate Savoy Life seamlessly into your community.
Currently Operating in California and Washington
Meet up with the Savoy Life Team as they hit the road in a market near you.
Join Us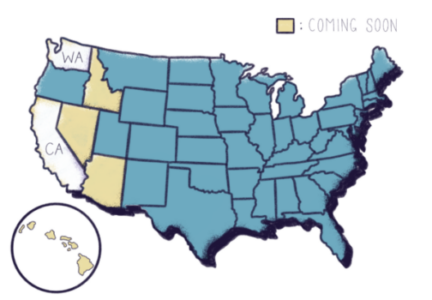 Mailing List
Sign up for our mailing list to receive the latest news on Savoy Life, our current markets, and the services we offer.